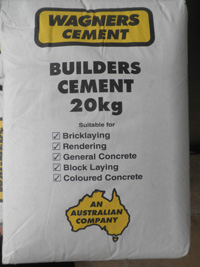 Builders Cement 20kg
Cheapest and most popular cement.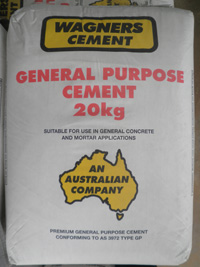 GP Cement 20kg
Also known as Portland cement used
in most applications.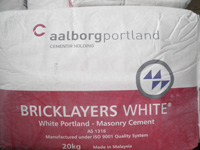 Bricklayers White 20kg
When used with white sand gives a white mortar for brickies & tilers.
Off White Cement
Used with off white brickies loam to create an off white/grey mortar.

Brickies Mate 1 lt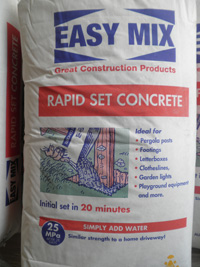 Rapid Set Concrete 20kg
Be quick sets in 15 mins. Ideal for small jobs, such as clothes lines & post.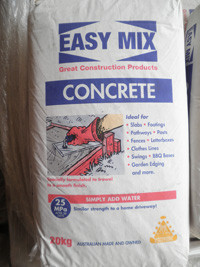 Concrete Pre-mix 20kg
Quick & easy for pathways, small slabs & posts.

Postmix 20kg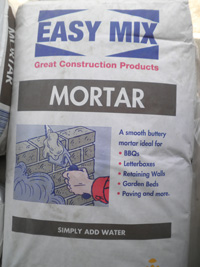 Mortar Pre-mix 20kg
Is used for laying bricks & blocks.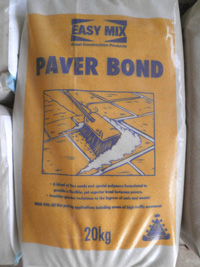 Paver Bond Sand 20kg
Great product, silicone mixed with sand.
Just sweep between pavers sprinkle with water sets to give stability.
Stops weeds & ants.